People keep asking about series and their order..I set up a page to make it easier!
Series.
New Release
Hold Onto Her Heart
Words of the Heart, #3
Can't Find NoBODY 1/3/17 & Not Precisely Pregnant 2/7/17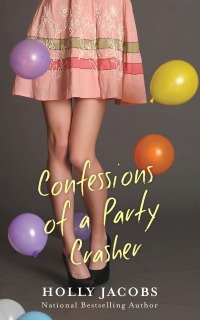 Confessions of a Party Crasher
April 21, 2017
Backlist
Books that are in a series and their placement in it are noted, though each stands alone. You can check out the series in order at BookSeries!
Okay, so I'm a geek. I love seeing my books travel to other countries. I love seeing what those countries do with the cover and the titles. To date, my books have been to over twenty countries. Here's examples of one of the books, '04's Be My Baby. It's been to Canada, Australia, Korea, Spain, Greece, in the UK in both paperback and hardback, Belguim, Holland, France, Mexico, Latin America, Argentina, Italy, Finland, Sweden and Poland. You can see how the covers change. The titles do as well. In France it was The Ideal Mother. In Italy, A Charming Provincial. The covers change, too. I've got to confess, I totally love seeing a book I wrote in a language I can't read at all...Japanese, Korean, Greek. I know, I know, it's geeky, but there it is! LOL