The House on Briar Hill Road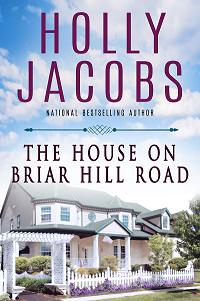 by Holly Jacobs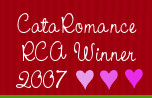 ISBN # 978-0-373-65419-2
Original publication 10/07
Reprint 10/13
ebook 11/16
Romantic Times Reviewer's Choice Award Winner!
Aspen Gold Award finalist!
Write Touch Readers' Award Finalist
Winner of a 2007 Reviewers' Choice Award

Sometimes we're lucky enough to be born into our fa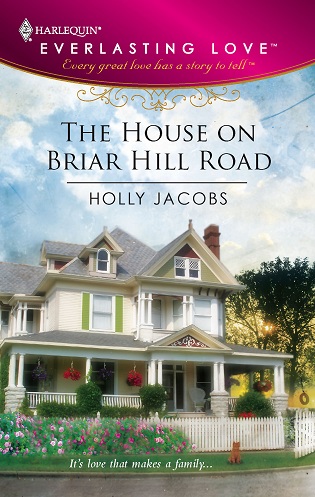 mily. Sometimes we're not and have to go out in the world and find them. Hayden MacNulty found her "real" family just down Briar Hill road, a few houses away from her own, while trick-or-treating when she was eight. She fell a little in love with twelve-year-old Brian Conway that very night. Time and tragedy tests their love over the years but Brian and Hayden discover that love can take a few hardknocks and still bloom. Hayden and Brian's story is at its heart a love story about family...about forgiveness and acceptance...about The House on Briar Hill Road.
As a bonus, Harlequin published, The Moments. This is Livie, Hayden and Brian's daughter's love story. As a child, Livie dreams of the man of her dreams. When she meets Lou it's not love at first sight...not even second sight. But slowly, she realizes it's not the big moments that matters, it's the little ones. Could he be the man of her dreams?
Cindy Carlson read The House on Briar Hill Road and wrote a lovely song, On Briar Hill, in its honor. She's graciously allowed me to post it here.
On Briar Hill, copyright Cindy Carlson.
"Holly Jacobs is known for her heart warming, light and breezy, stories with a shot of humor added in. With The House on Briar Hill Road, she has proven that she also can write serious, tug-at-your-heart and make-you-cry stories. ...The House on Briar Hill Road is a must-read for everyone." © Kelley A. Hartsell, July 2007. All rights reserved. Kwips and Kritiques
"THE HOUSE ON BRIAR HILL ROAD is a fascinating relationship drama that is a serious take on When Harry Met Sally even though they met much younger as preadolescents enjoying Halloween. ...what makes Holly Jacobs' contemporary a delightful read is the author avoids turning the story line into a melodramatic soap opera... This is a strong character driven drama in which the romance enhances the relationships." ~Harriet Klausner
"Holly Jacobs' The House on Briar Hill Road (4) is extremely affecting and honest, and Brian and Hayden's complicated relationship is handled very well." —Catherine Witmer. Romantic Times
"With her first foray from the lighter romantic comedy for which she's well known into the deeper waters of a highly emotional, family drama, love-of-a-lifetime romance, Holly Jacobs proves she's got the chops to do more than make you laugh – she'll tug at your heartstrings, give you a lump in your throat, and bring a tear to your eye. She'll prove that happily-ever-afters require work, that family is more a matter of heart than DNA, and that love can last a lifetime.
The House on Briar Hill Road is Jacob's finest work. Don't miss it!" ~Award Winning Author, Susan Gable
EXCERPTThe House on Briar Hill Road
Holly Jacobs
ISBN 978-0-373-65419-2
Harlequin Everlasting Love, 10/07

Copyright 2007
Despite being a nurse, Hayden hated the way hospitals smelled. It had nothing to do with antiseptics and medicines–-as a nurse she was used to those scents. No, it had everything to do with the odor of fear that clung to the patients.

A fear of an illness.

A fear of pain.

In some cases, a fear that came from knowing their time was short.

Hayden's fear wasn't for herself, but for the woman in the wheelchair she was pushing. Kathleen Conway. Her surrogate mother. Her mentor. Her friend.

Hayden wanted to say something reassuring. She wanted to say something that would comfort Kathleen, but she couldn't think of anything. Kathleen had always had a way of finding the right words. Hayden remembered one of her most vulnerable moments. Kathleen had been so eloquent. Even after all this time, the words stuck. "I've been thinking about the past."

Kathleen nodded. "Me, too. I keep seeing the little girl who knocked on my door. I'm so proud of the woman she grew into, despite all the hard times she lived through."

"You once told me, Life isn't about where you go–-it's about the journey. You can live life quietly, watching the world go by you afraid to take a chance and fail. Or you can throw caution to the wind and live life to the fullest. Take chances. Sure you'll fall on your face sometimes, but sometimes you'll reach new heights. Either way, just trying will take you to new, unexpected horizons.

"Take the chance.

"Live life out loud.

"Don't just watch it from the sidelines."

The automatic doors swung open and the hospital smell was blown away by an April spring breeze as they entered the ambulance bay. "Do you remember telling me that?"

Kathleen looked back over her shoulder at Hayden.

The older woman's once bright red hair had faded to a steely grey, but her eyes still sparkled icy blue. And her smile still carried all the warmth and caring that it always had, despite her current condition. "It was so long ago. I can't believe you remember."

"I haven't forgotten any of it. The good times and the bad. I remember them all. And I remember my promises, all of them." Hayden leaned around the chair and tucked the blanket tighter against Kathleen's legs.

When she looked up again and immediately spotted Brian as he came into view at the back of the van.

The transport driver lowered the big steel ramp to the accompanying loud beeping noise.

Despite all the years, despite everything they'd been through and everything she knew they were going to be going through, seeing him still warmed her in a way nothing else could.

Hayden pushed the wheelchair onto the ramp. "It's time to go home, Kathleen."