Welcome to Holly's Pictures
Oh, gee, I've been remiss. I've been posting new photos at my FB page, so if you want to catch up with what I've been doing, you can friend me at Facebook, or view the pics without joining...
Non-FB-Member-LINK.
2009 Photos
Central New York, RWA Workshop
9-12-09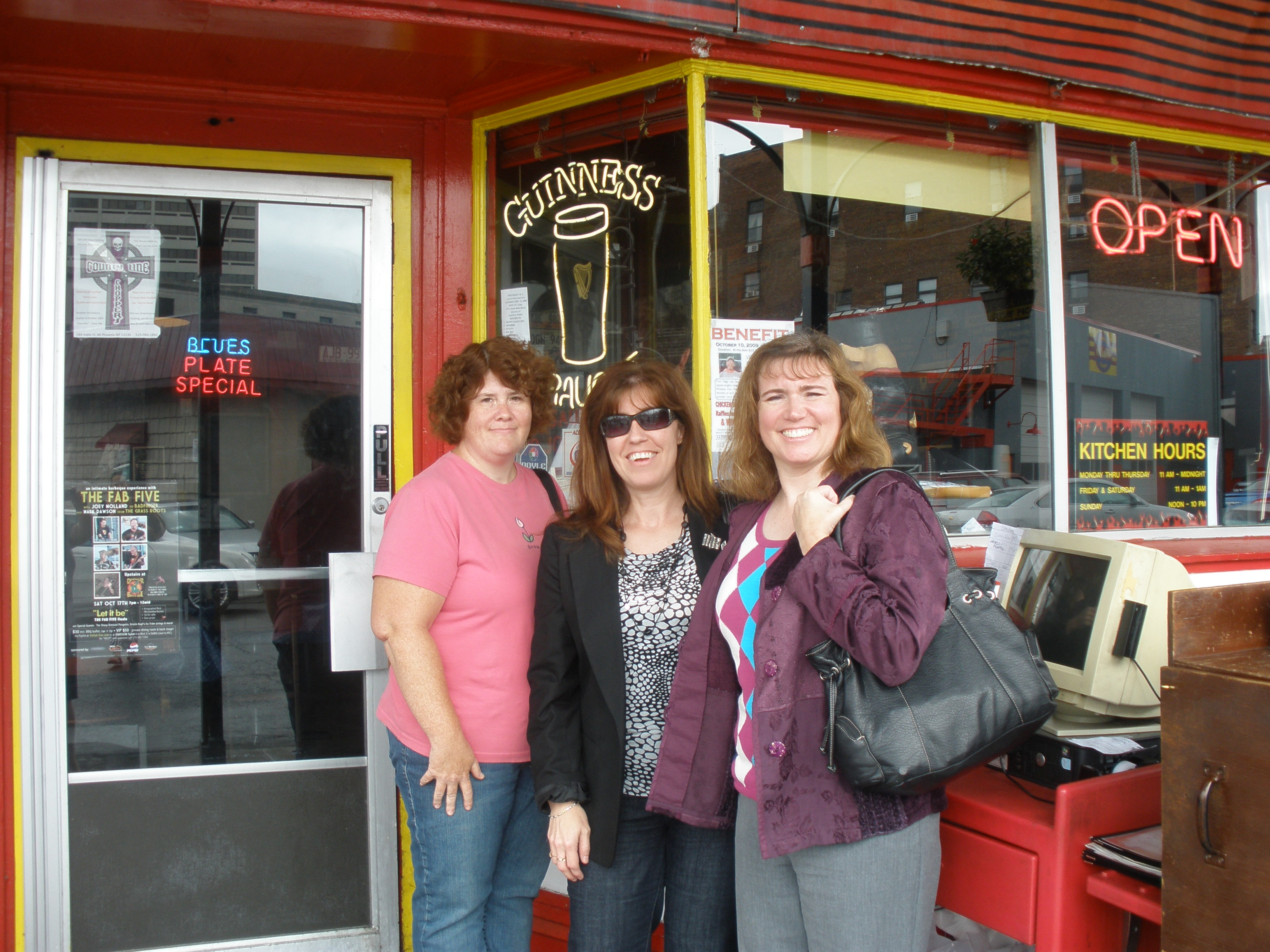 Samantha Hunter, Holly Jacobs, Susan Gable
at the Dinosaur BBQ...oh, so good!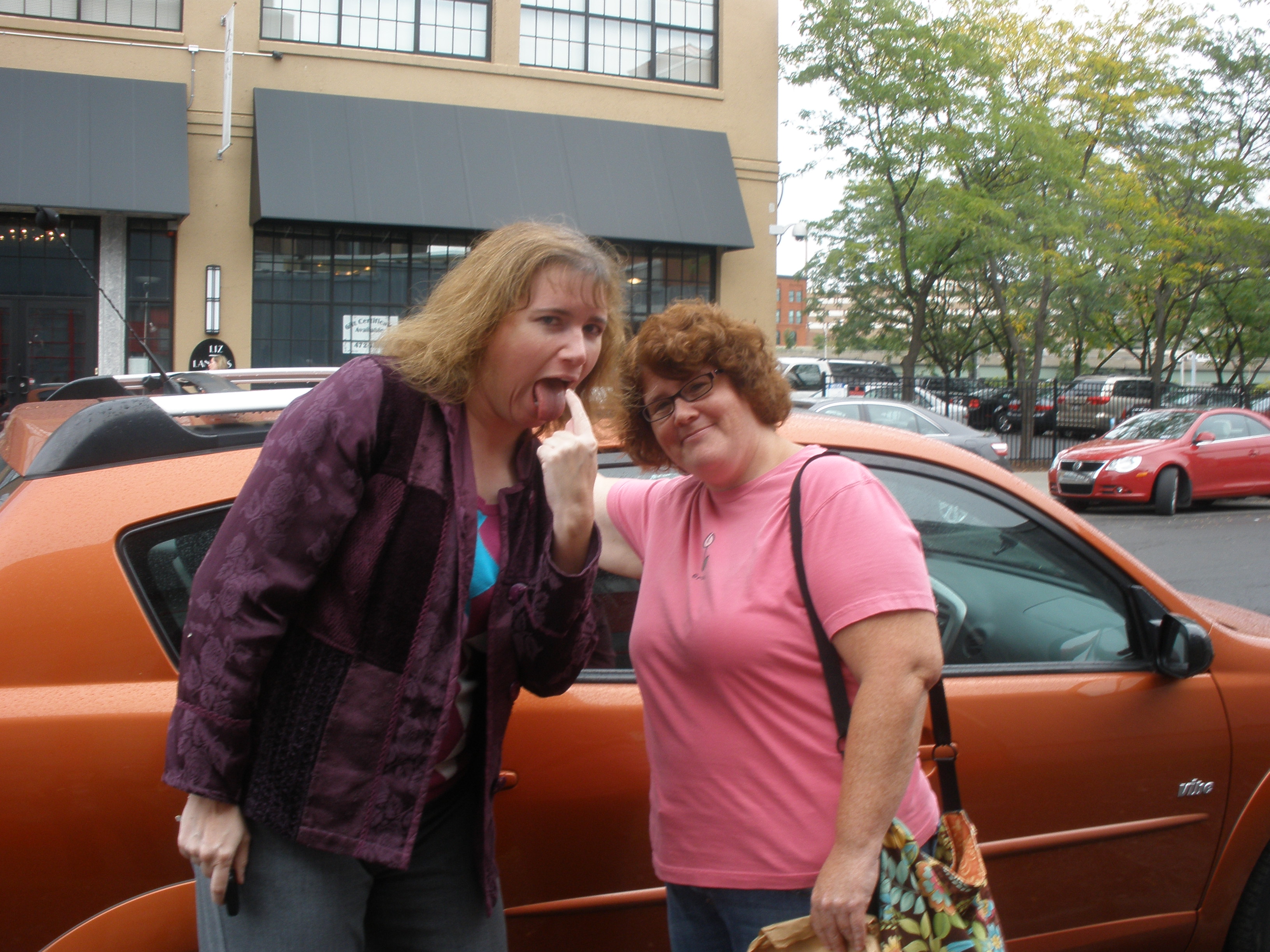 Susan, dissing my poor car...but notice
that Sam liked it!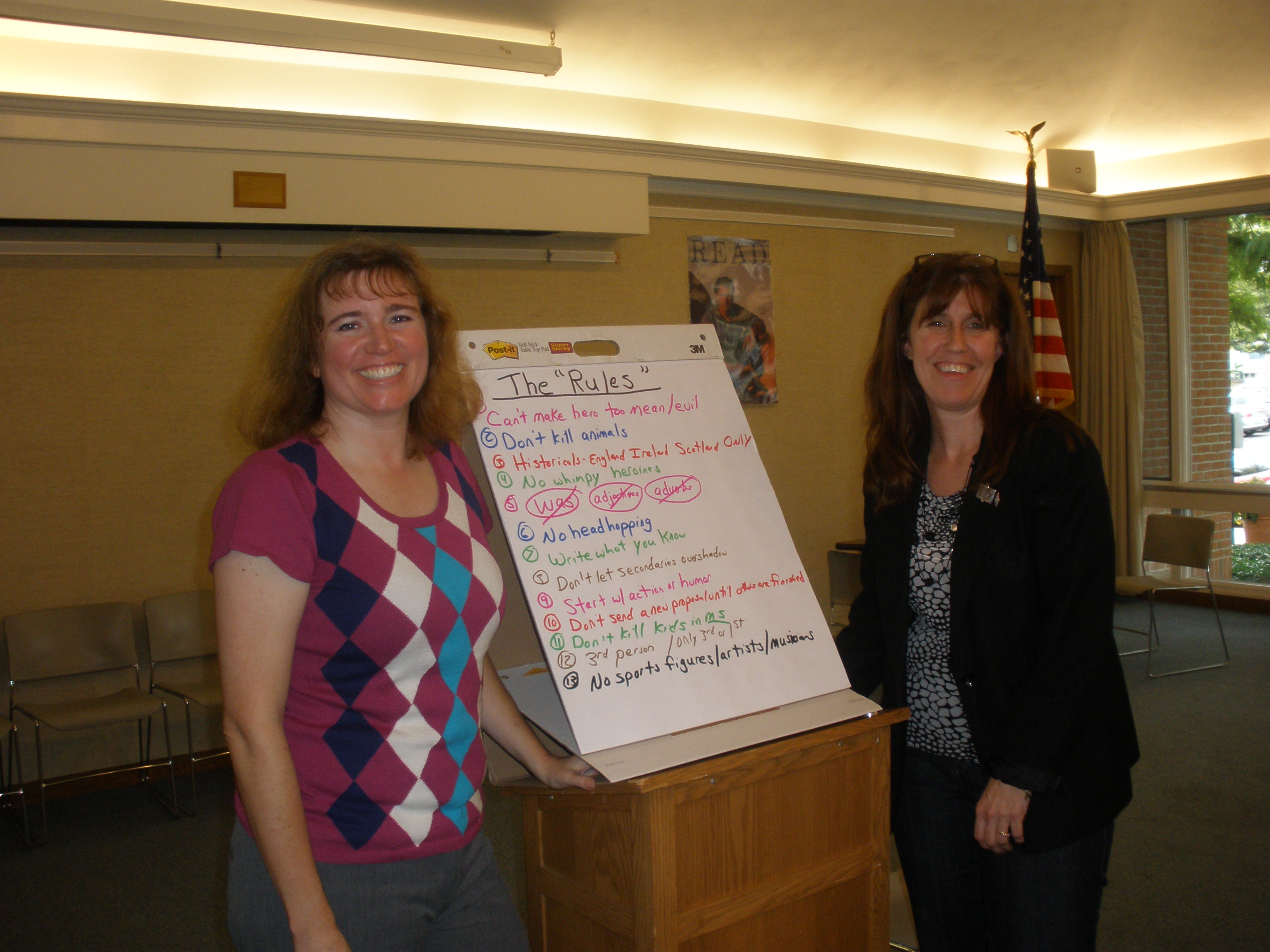 Susan and I doing the speaking stuff!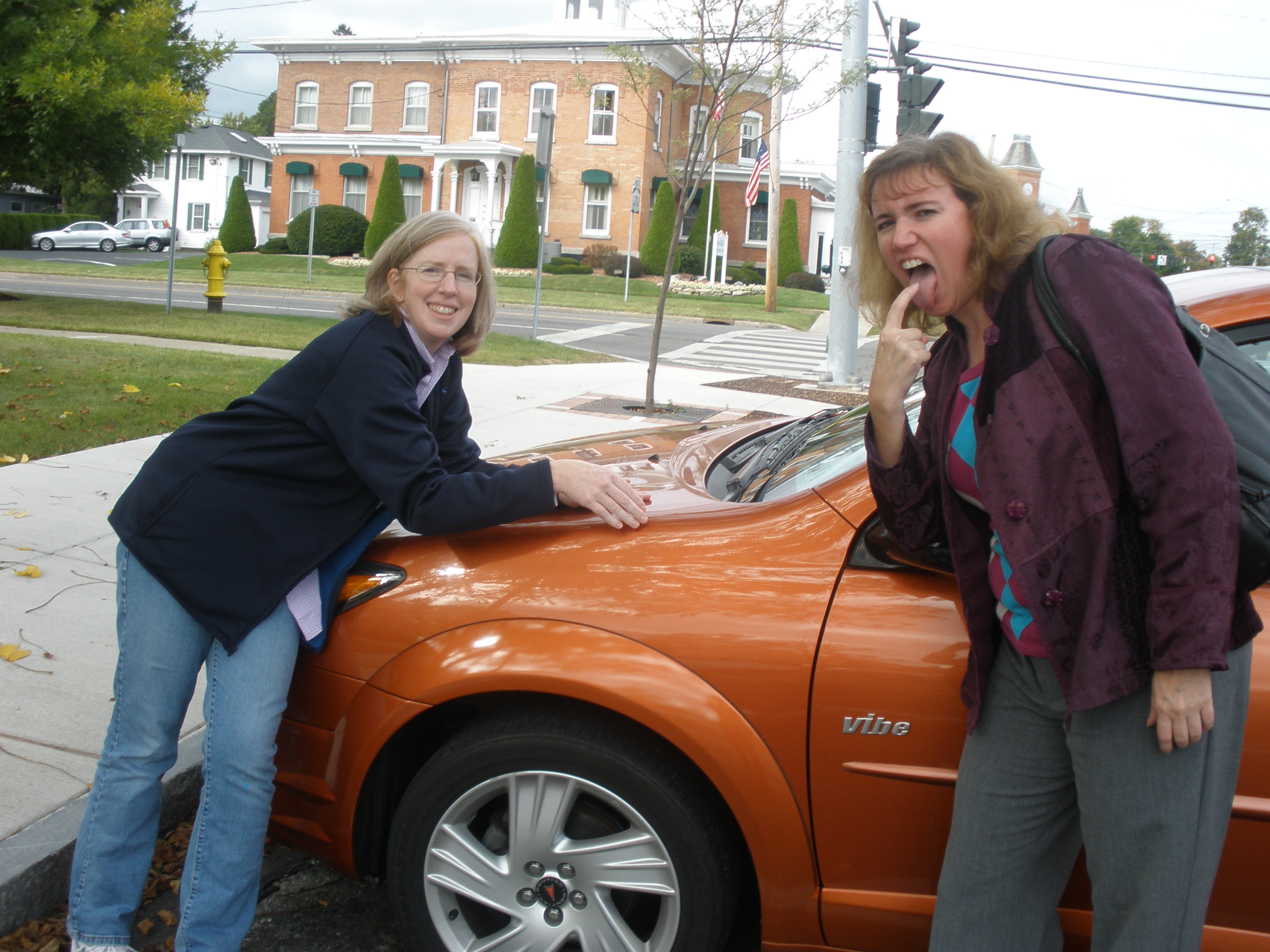 Ellen Hartman loving my car...and Susan
not so much again!

***
Signing/Panel discussion in Pittsburgh PA, 8/22/09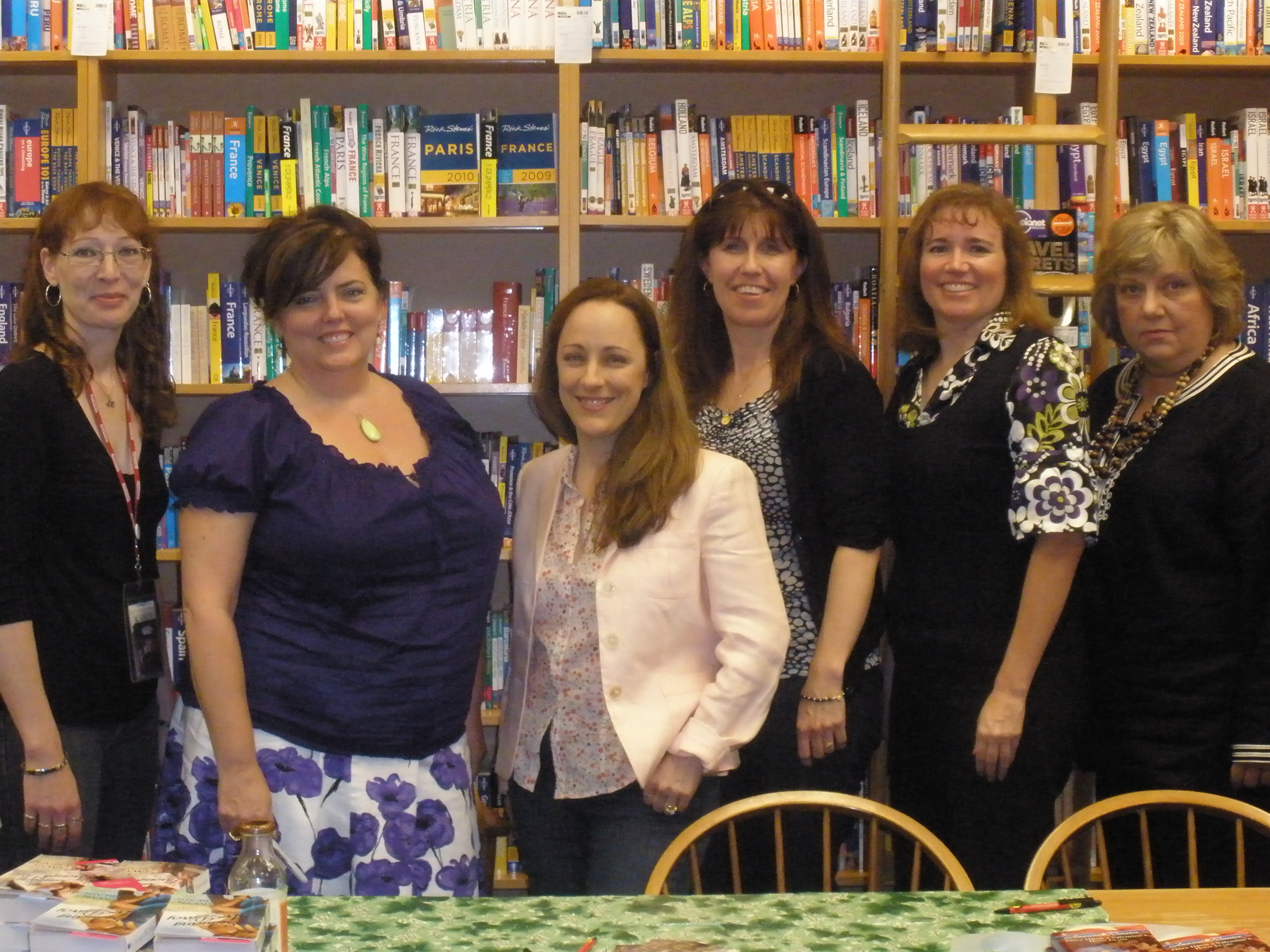 Karen Rumbaugh, Borders Bookseller
Gwyn Creedy, Gaelen Foley, me,
Susan Gable, Madeline Hunter
Signing in Port Clinton, August 1, 2009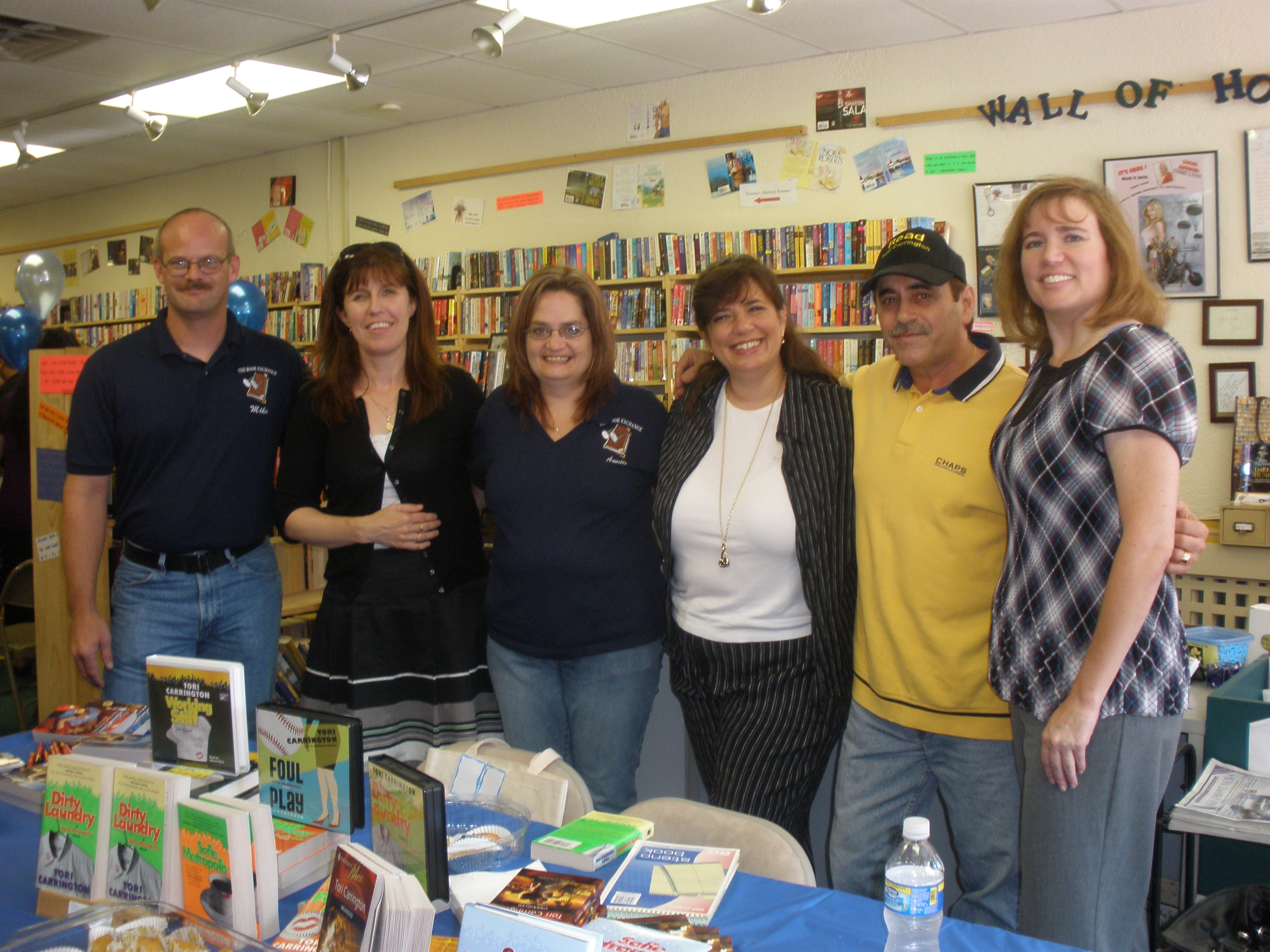 Mike Fitzgerald, me, Annette Fitzgerald (Book Exchange owners/booksellers), Lori and Tony Karianni (who write together as Tori Carrington) and Susan Gable.
Romance Writers of America, Washington D.C. July '09


Susan Gable and I traveled down together and went to the zoo our first day there!
That same day, I went to a dinner with friends...
Lori and Delores Fossen
The Super Party was ooooooh-so much fun!
eHarlequin Pajama Party!!
My absolute favorite pic of Samantha Hunter!!
This one's me & Jessica Matthews. My first RWA conference ever was in 2000. I sold to Harlequin that March (I Waxed My Legs for This?) and in June, I sold to Silhouette Romance (Do You Hear What I Hear?) and decided to go to the conference. Of course, all the rooms had sold out, but Jessica and her two roomies let me crowd in! That conference was in DC as well, so this year was my anniversary!
That's Dream on the chair giving away some of our awards! Jayne couldn't be there, so I played Fake-Jayne all night, but Dream ran the show...and ran it beautifully! I think everyone had fun!
Shirley Jump, SuperEditor (that's both her line and a description) Victoria Curran, Susan Gable.
Random Shots...
Kari Lee Townsend with her light pink first sales ribbon!
Brenda Jackson! With a last name like Jacobs, I'm lucky enough to sit by Brenda most signings. She's not only one of the lovliest ladies around, she's so freakin' talented! And her readers are giddy whenever they're in line waiting to meet her!
This is Kathleen Adey and me. For those who aren't members or RWA, they have a monthly magazine RWR (Romance Writers Report) and Kathleen's the editor.
I've been doing a number of articles for them, and it was so nice to actually meet her in person!
Samantha Hunter and Shirley Jump
Christyne Butler and her first book!
Barbara Dunlop and me
Tracy Madison and me.
I read her first book...it rocked!
The very elegant and sweet Sharon Sala and her daughter! (Sharon's my margarita buddy...friends Colleen Thompson and Jo Anne Banker introduced us both to our first of the wonderful drink years ago, and every time I have one, I think of all of them!)
So, I was invited to be on this fantastic panel...and partway through, the fire alarm went off! But we made it work.
That's me, Allison Brennan, Gaelen Foley and Gena Showalter...really fantastic writers, but even nicer
they're fantastic ladies!
So, I've known and loved Kate Walker for years, but while I've grown to know Donna Alward at the boards at eHarlequin, I never met her until this year's RWA conference. What makes this strange is that the three of us are in fact twins!
Now, when Donna and I met up on the elevator at the hotel and squealed that we'd found our twin, and explained to all the rather startled passengers that we were on our way to meet our third twin, a gentleman tried to inform us that we were triplets. SCOFF. Of course we're not. We're the world's only three twins who were born to separate mothers on separate continents, on separate days! How could he not understand?? (Men...can't live with them, can't explain the facts of twinship to them!)
I can't even begin to tell you how absolutely lovely it was to get to hang out with them both! I've met Kate a number of times and adore her! And Donna, well, she's absolutely just as wonderful as you'd imagine having met here here online!
Now, last year Kate and I had our great knacked debate, but there was no debating this year...three twins stood in harmony! Sometimes you meet people and just have that connection. We thought we came up with the perfect explanation for it! LOL
We had an upgraded suite...here it is:
That's Jade Lee...she was there when I remembered I wanted pics and did the fashion model sprawl! LOL
Going to conference is always fun, but this year, it was even more special because it was my anniversary, as well as Harlequin's 60th anniversary! So, happy anniversary, Harlequin!
~~~~~~~~~~~~~~~~~~~~~~~~~~~~~
Fellow Erie author and good friend, Susan Gable had a book out in February '09. It's the first time the two of us ever had books on the shelf the same month, so we were out and about!
Susan and I Being Interviewed on The Amazing Greys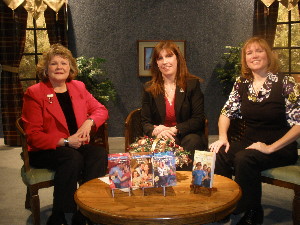 2-14-09 Borders Express Signing: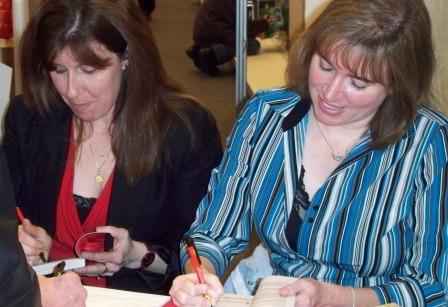 Hey, don't Susan and I look really busy?? LOL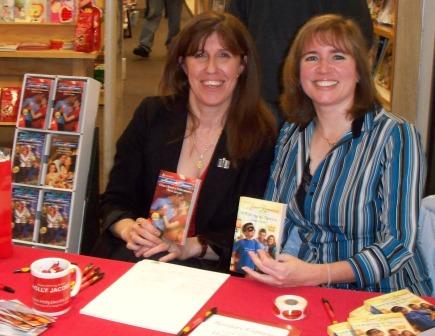 That's me with ONCE UPON A VALENTINE'S, and Susan with her A KID TO THE RESCUE.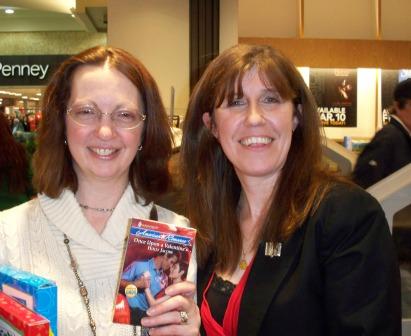 Becky and me!
2-15-09 Borders Signing
Annette came from Ohio to see us, and Patti from New York...now those are good friends!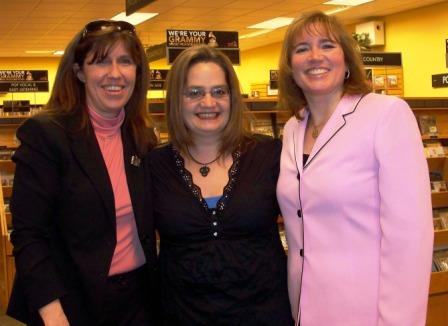 Holly, Annette and Susan
Holly and Patti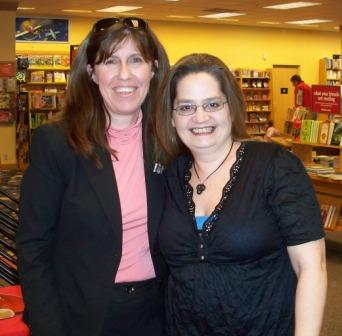 Holly and Annette