Copyright 2011 Harlequin Enterprises Limited ® and ™ are trademarks of the publisher)
A Hometown Hearts Wedding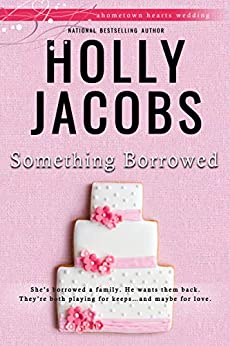 Something Borrowed
She Doesn't Believe in Love...
He Doesn't Believe in Himself


Angelina Tucker has spent her adult life juggling single motherhood and the family business. She doesn't drop the ball. She gets it all done. Until Tyler Martinez walks into the shop.

Tyler's the successful businessman who has asked Tucker out more than once. He's the one she turned down more than once. But Tyler's life has taken a turn. He needs a job. And whether or not he knows it, he needs help with his new baby. Tucker hires him and pitches in with the baby. So what are she and Tyler, exactly? Helpmates? Friends? She needs some definitions, because she's already in love with his little boy and-heaven help her-she's falling for Tyler, too.


Hometown Hearts Series:
2020
Crib Notes 1/20
A Special Kind of Different 3/20
Homecoming 6/20
Suddenly a Father 9/20
2021
Hometown Hearts Wedding:
Something Borrowed 1/21
Something Blue3/21
Something Perfect 5/21
A Hometown Christmas 9/21
A Hometown Hearts Short Story
Something Unexpected 7/21
"A novel plot and first-rate characterization make this a great read. Readers will be drawn to the attraction between Finn and Mattie and to Mattie's devotion to her young charges." ~RT BOOKclub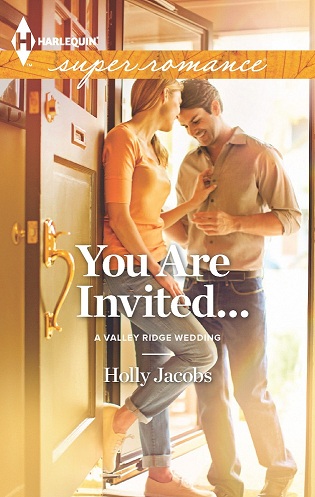 "Grab your hankies ladies, you will soon b(e smiling through your tears as you read talented Holly Jacobs's Something Borrowed) Jacobs has created a small town setting filled with interesting characters and real world problems that tug at the heartstrings. Readers can not go wrong with a Holly Jacobs book. She is able to capture our attention with her inspired down-to-earth writing, even her scenes about cleaning the house are so well written that the reader can visualize the action." CataRomance Reviews
Suddenly a Father, Holly Jacobs
Copyright 2020

"Mathilda Keith?"

Mattie eyed the tall, scruffy-looking man who knew her name. She was certain she'd never seen him before and found it disconcerting that he was asking for her. "Yes?"

"You're Mathilda Keith?" he asked again.

"Yes." She heard a shriek from upstairs and wondered just what sort of mischief the kids could get into while she played twenty questions with a stranger on the porch. "How can I help you?"

He thrust an envelope into her hand, said, "You've been served," then turned and hightailed it down the walk.

Mattie went back inside the house, closed the door against any other unexpected visitors and opened the envelope.

There was another shriek and she identified the voice as Abbey's. "Kids, don't make me come up those stairs," she called, channeling her mother.

Normally, she'd laugh at the comparison, but right now, her focus was on the envelope she still clutched in her hands. She opened it and skimmed the legal document, trying to interpret the formal-sounding words.

Mattie sagged against the wall as their meaning sank in. It seemed to boil down to the fact that Finn Wallace was suing her for custody of the kids. She was no lawyer, and the papers were full of practically unrecognizable legalese, but that was definitely what it looked like.

"Aunt Mattie, I'm done." Six-year-old Abbey nodded, her red braids bobbing against her shoulders. "Let's go."

Mattie shoved the papers back into the envelope, dropped it on the table and tried to ignore the sinking feeling in the pit of her stomach. She knelt by the youngest of her three wards and asked, "You finished cleaning your room already? The whole, entire thing?"

Abbey nodded.

"I didn't see you bring down any dirty clothes." When Abbey didn't respond, Mattie prompted, "So maybe you should go finish cleaning your room."

"No." Abbey stomped her foot. As far as six-year-olds went, it was a declaration of war.

Mattie didn't say anything. She wasn't a child expert by any stretch of the imagination, but the previous months of helping with her best friend's kids, especially the last one dealing with them on her own, meant she discovered that sometimes less was more. She hoped that this was one of those times.

The tiny redhead stomped her foot again. "I said, no, Aunt Mattie."

Mattie continued to stare down her youngest charge.

Abbey's lip started to tremble. Her foot stood firmly on the tiles that lined the small entryway. Tears welled in her bright blue eyes. "I want my mommy."

Those four small words were all it took for the battle of wills to collapse. Mattie leaned over and embraced her goddaughter. "I know, sweetie, I know."