News
The numbers are in and it's official...I've sold more than three million copies of my books worldwide!
***
You can find my most recent newsletter at NEWSLETTER.
***
I have a new series of videos with writing pal,
Susan Gable. Climb in the backseat and join us as we talk about writing, books, life, books, family, books...uh, books. Trippin' with Holly and Susan
***
Amazon posted a list of its fourteen most highlighted quotes and one from Just One Thing made the list!!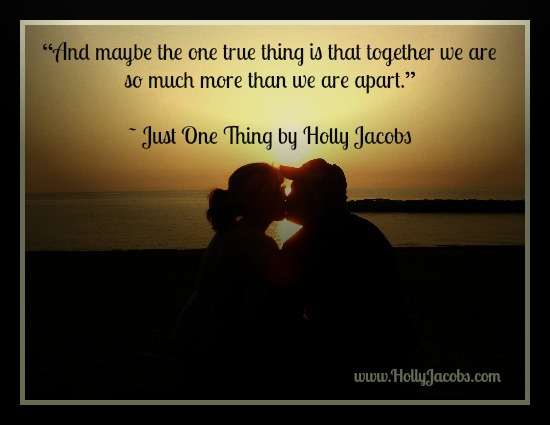 ***
Listen to my online interview with Career Zoo. And then check out my new video series: Cooks and Books
and my video series with Susan Gable...
Trippin' with Holly and Susan.
As most of you know, I've set most of my books in or around Erie, PA. Well, Amazon has named Erie one of the top 20 romantic cities in the U.S.! Coincidence???
I've taken tours of Erie a couple times. You can tour Lake Erie Wine Region with me and Perry Square as well!
***
I went to Texas and this happened...
***
And while I was there, I played a game...
***
Drop in and visit me at Pinterest, Google+, FaceBook, Twitter. I love getting new friends!
***
I was quoted in USA Today!!!