Polished Off
by Holly Jacobs
ISBN-10: 0578183900
ISBN-13: 978-0578183909
The fifth and final installment in award-winning & bestselling author Holly Jacob's MAID IN LA mystery series—It's a climatic end for Quincy Mac, LA's favorite maid!

Quincy Mac came to LA as an aspiring actress, but when she inadvertently cleans a murder scene while working as a maid, she finds love, laughter and a bit of mystery!

Quincy Mac's life has changed in the last ten years. Changed for the better. She's happily married to Cal and their family is growing. She's finishing up a television show, Cereal Killers, and working on new ideas with Dick. Life is perfect. Until one morning, when she heads for some coffee in the writers' room and trips over…a zombie. A dead zombie.

She thought the only murders she had to solve were television murders, but when there's a dead zombie on your mystery set and your name is Quincy Mac, you get down to work.
~~~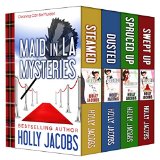 Buy the first four Maid in LA books in one
Bundled addition for 50% off what they'd cost individually.
Includes 1.Steamed, 2.Dusted, 3.Spruced Up and 4.Swept Up.
~~~
Reviews:

Every Maid in LA Book has included "Reviews" from Friends, Family or made up sources. I went to readers this time for advanced reviews. Thanks for the help!

"Holly Jacobs's Maid in L.A. series is amazing. You have your mystery, romance and comedy. A maid trying to figure out who did it and gets her hunky cop! It will have you hooked!" ~BJ
"If you love mysteries with a lovable, down to earth and smart main character who solves keep you guessing mysteries between working, raising kids and starting a romance with a hot detective, the Maid in LA is the series for you!" ~Jerri
"Rather than polishing the silverware, pick up Polished Off and read about Quincy solving another murder." ~Jess
"The Maid in LA Mysteries have Laughs, Love and an occasional dead body." ~Pat
"I'd rather read about Quincy cleaning than clean myself." ~Marsha
~~~~
As always, I'm including an excerpt from the book...just a bit different than I've done in the past. This one is the complete, First Chapter...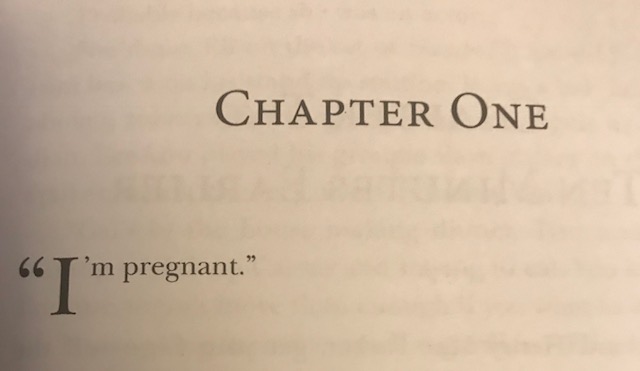 From the book:
Polished Off
By:
Holly Jacobs
Imprint and Series:
Ilex Books
Publication Date:
6/18
ISBN:
0-373-44166-5
Copyright ©
2018
By:
Ilex Books