"Debbie Macomber, Marcia Evanick, and Holly Jacobs
are other writers who like to bring 'em on home." ~Library Journal
OVER TWO MILLION Holly Jacobs' BOOKS SOLD WORLDWIDE!
A new trilogy by Holly Jacobs from
Harlequin SuperRomance
April, May and June of 2013!
And watch in December for a fourth Valley Ridge story,
A Valley Ridge Christmas.
~~~~~~~~~~~~~~~~~~
Watch for
Steamed: A Maid in LA Mystery
in August 2013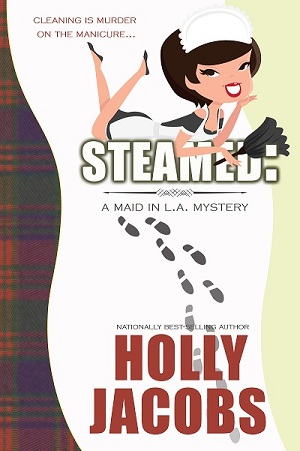 ~~~~~~~~~~~~~~~~~~
Available for the first time, three short stories set in the Everything But... and WLVH series world:
Nothing But Love, Nothing But Heart and
Nothing But Luck.
~~~~~~~~~~~~~~~~~~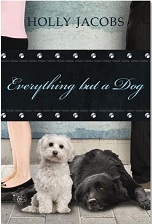 New book, New Publisher!

Everything But a Dog
in both eBook and print.

"Holly Jacobs delights yet again with Everything but a Dog – a heartwarming, feel-good tale/tail!"~ USA Todaybestselling author Catherine Mann




Montlake reissued my entire Avalon backlist in paperback and eBook formats:
Everything But a Groom, Everything But a Bride, Everything But a Wedding
Everything But a Christmas Eve, Everything But a Mother
Pickup Lines, Lovehandles, Night Calls and Laugh Lines
~~~~~~~~~~~~~~~~~~

So many people have asked, that I've finally put up a list of all my series of books!
An Erie Insurance article on me.
Mutual of Omaha's Aha Moment team came to Erie...
My Aha Moment on YouTube


I'll be at:

Western Reserve Writers Spring Conference, 3/23/13
An Erie Connection: Truth in Fiction
April 18, Blasco Library @ 2pm
Booksigning at Barnes & Noble, Erie, PA
Saturday, April 27 1-4