Welcome to Holly's Pictures
I took most of 2007 off from conferencing and doing workshops. And while I really enjoyed the time off, I also really missed my friends. This year, I'm back at it, so keep checking back... there should be a lot of new pictures!
NEORWA Conference May '08
Cleveland Rocks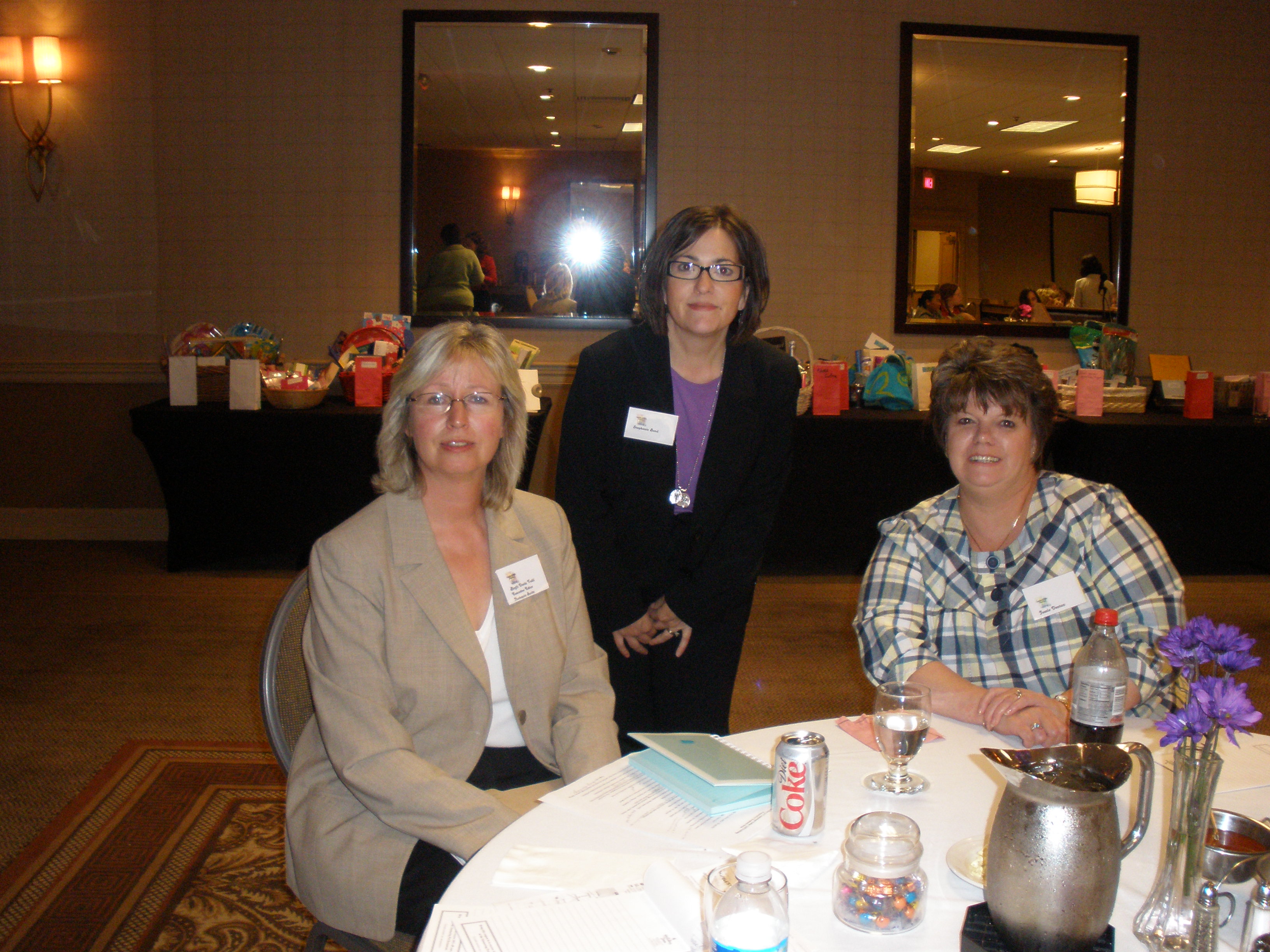 Birgit Davis-Todd
Stephanie Bond
Jamie Denton
(See that flash in the mirror? That's me!)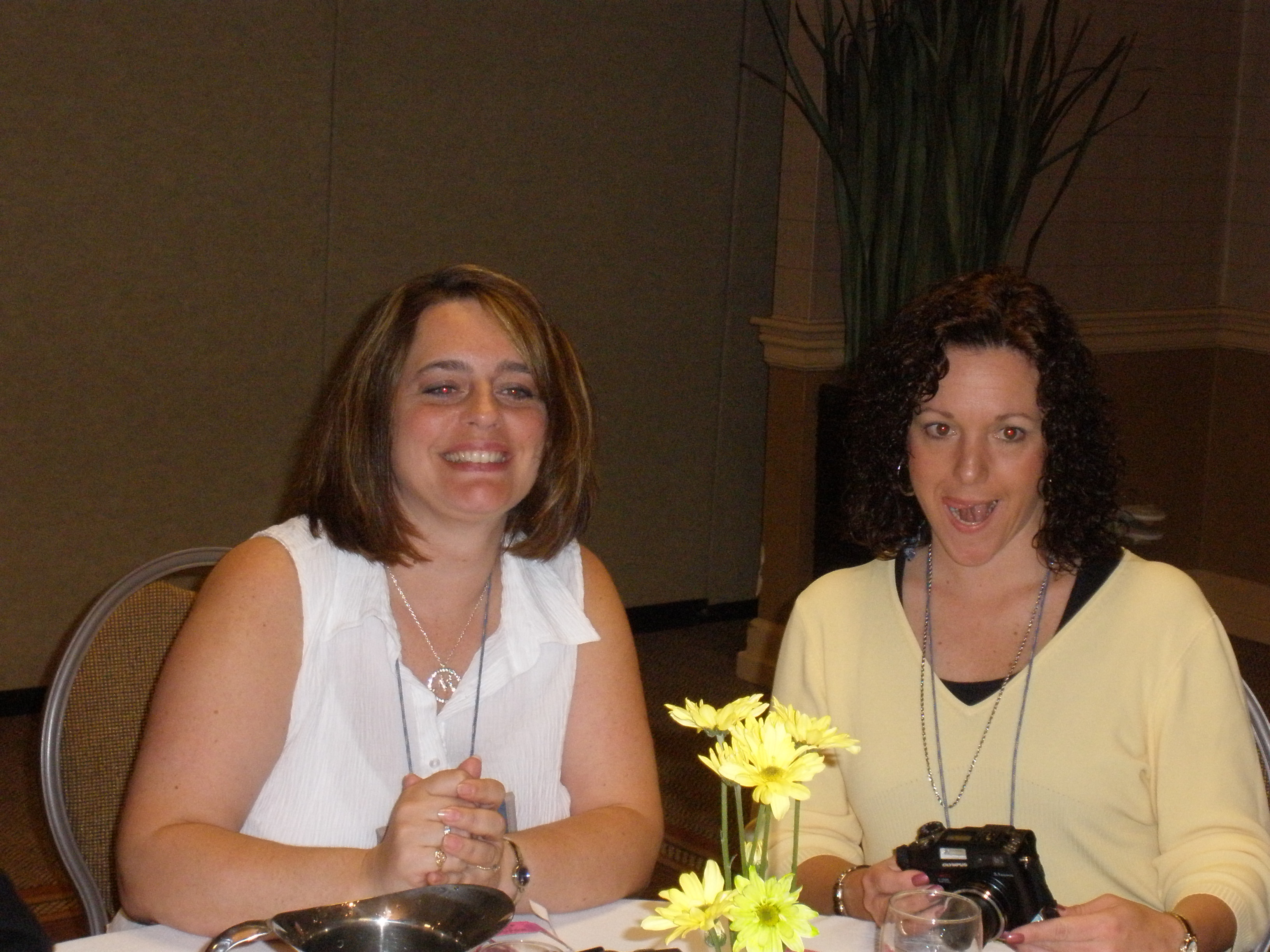 Barbie Jo & Kari
(I will never hear Madonna singing "Strike a pose again and not think of these ladies!)
Agent Christine Witthohn,
Book Cents Literary Agency & Kris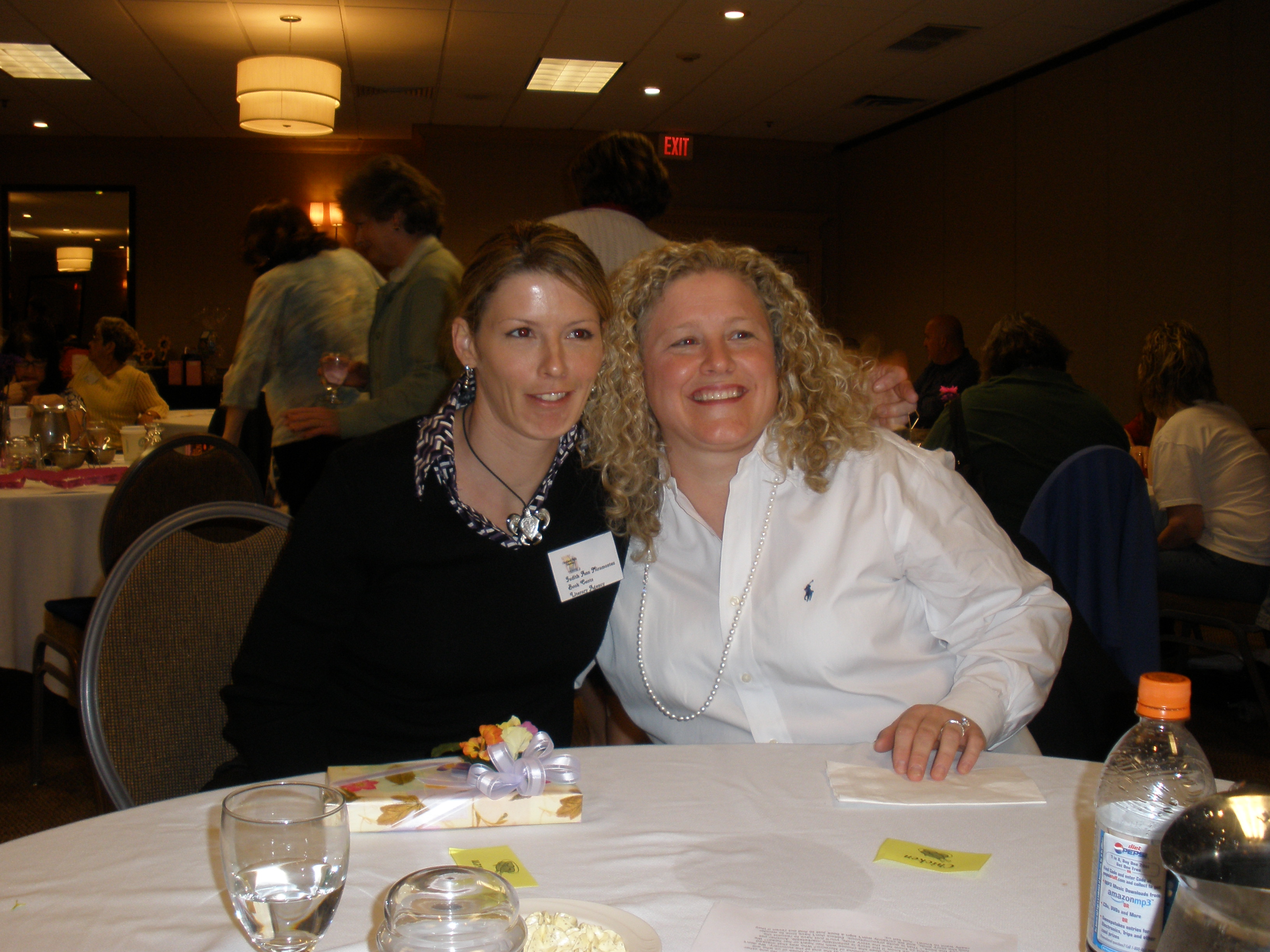 Christine again and her sister, Judith Ann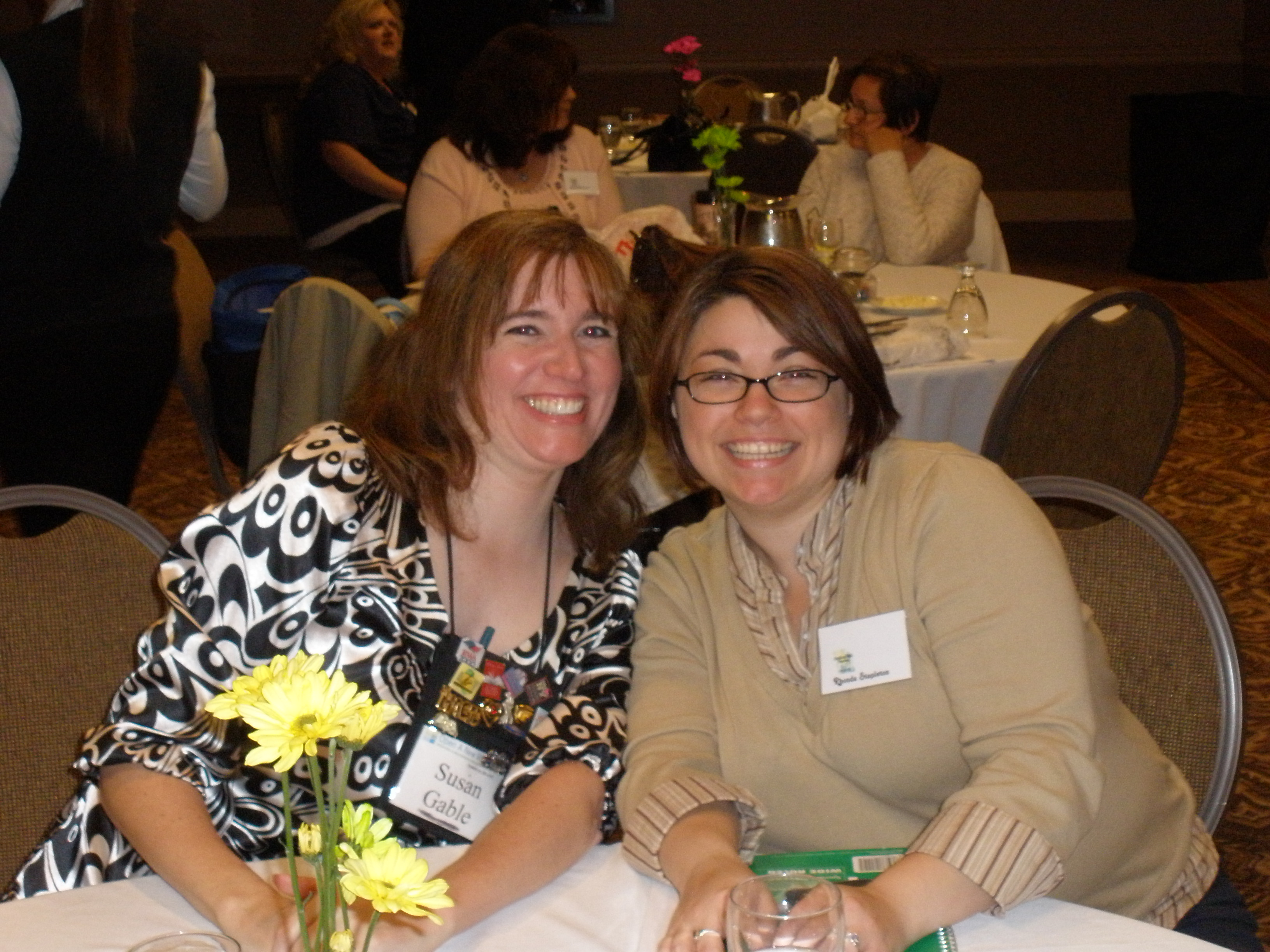 Finally, Susan and Rhonda. There's a phrase I will forever associate with Rhonda...but I'd best not put it in print! LOL
Romantic Times Convention, Pittsburgh 2008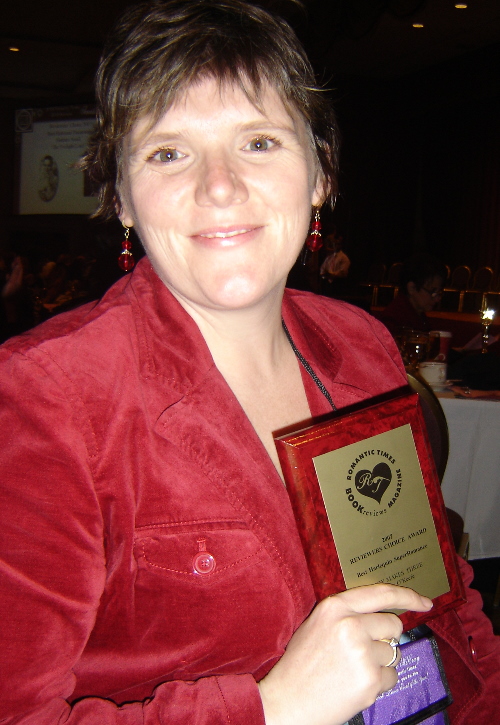 Wow, what a wonderful time! I sat with Molly O'Keefe at the Awards Luncheon. She's a good friend, and she won the Reviewers' Choice Award for Best Superromance of '08!!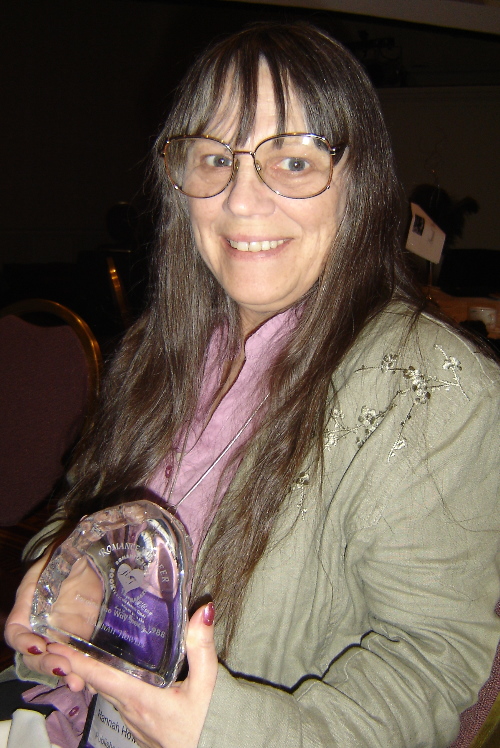 Hannah Howell sat with us. She was delightful and was honored as a Romance Pioneer.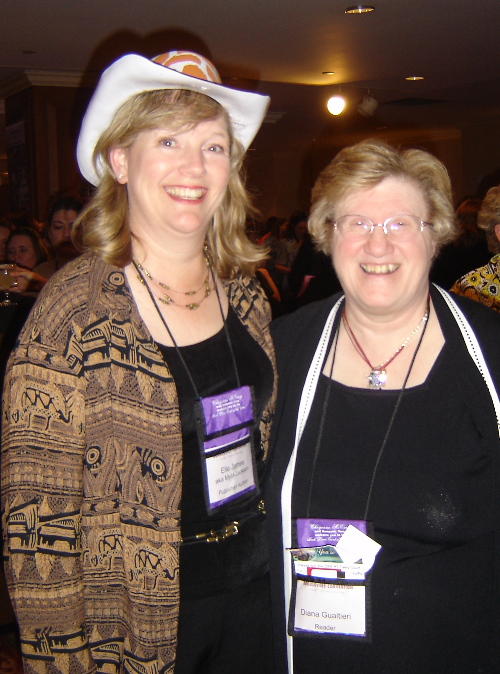 Here's Elle James and my new friend Diana at the Safari Happy Hour. Note her very cool Safari Shoes...and her nice pedi! LOL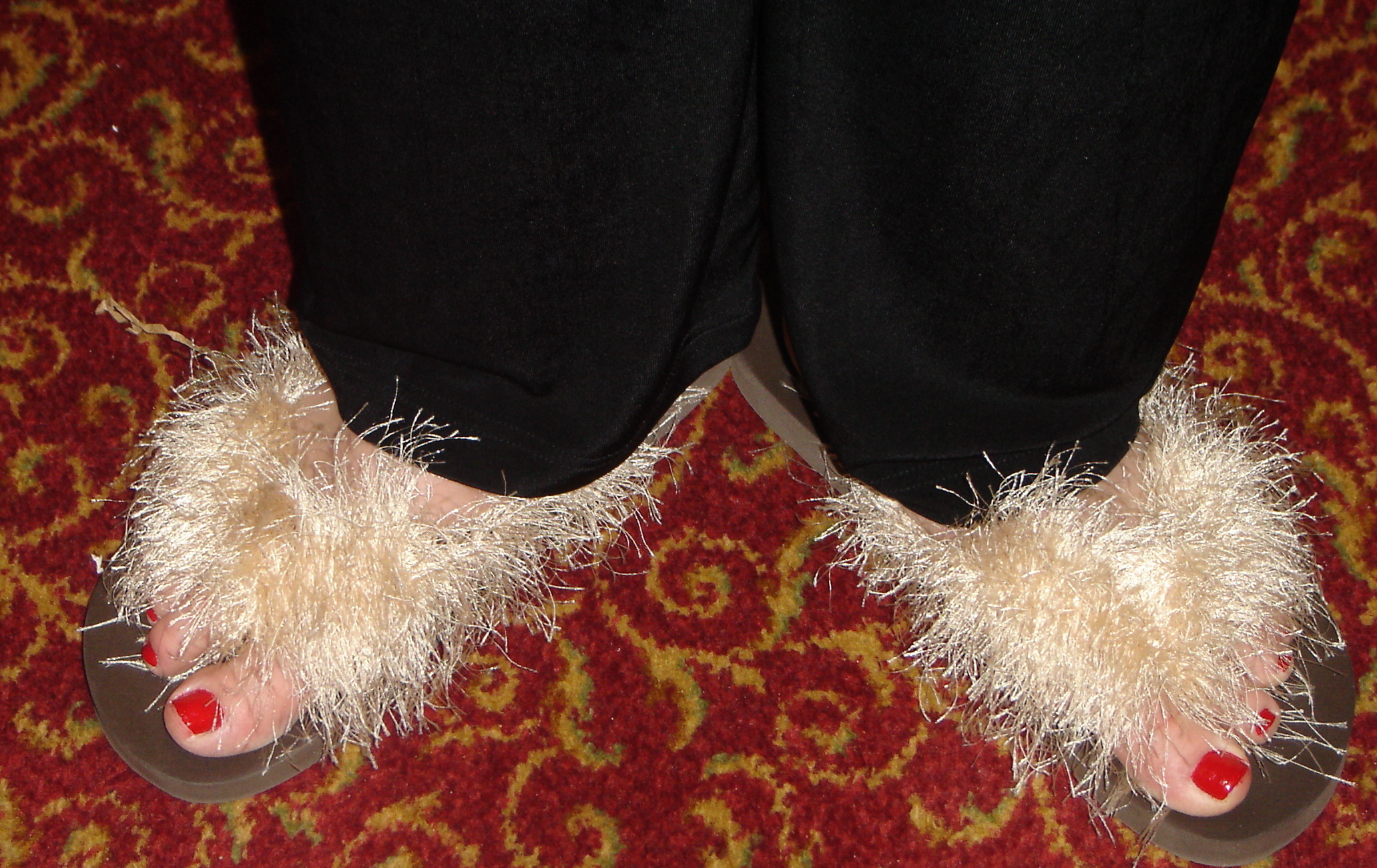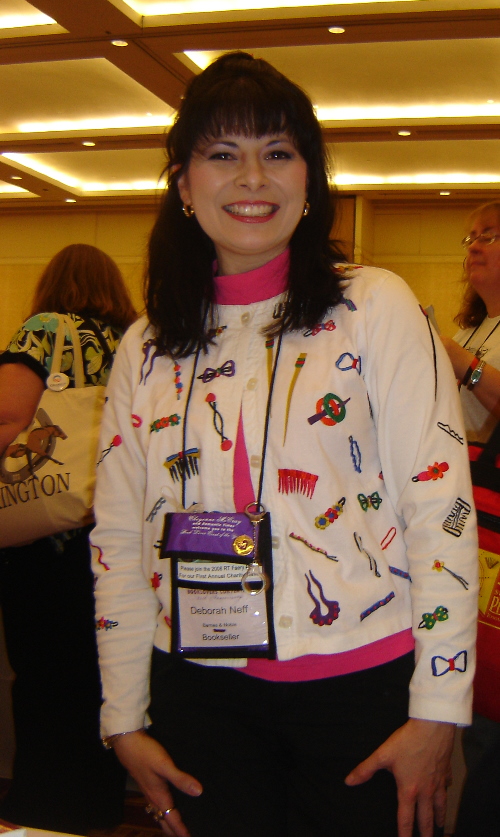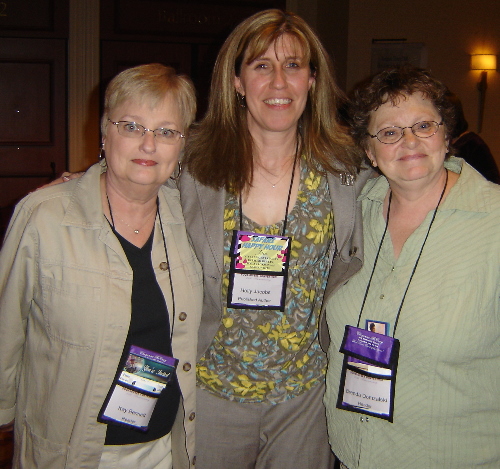 Back at the St. Lois RT Convention, I met Kay and Brenda. They were dressed for a costume party and we had the very best time! Well, they were in Pittsburgh, and it was so wonderful to see them again!
And a new friend this year, Deborah, who had the most beautiful outfits!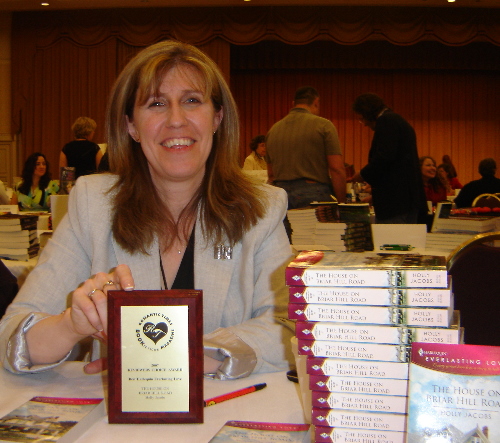 Here I am at the Saturday signing. The House on Briar Hill Road won the Reveiwers' Choice Award for Best Everlasting Love of '08. I was so thrilled. It was a special book for me, and it was so nice that RT honored it like that!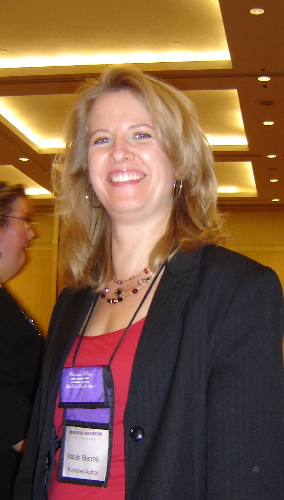 I met Natale Stenzel when she was writing for Flipsides. Now, she's got the cutest Single Title series about druids and pucas for Dorchester. We had a chance to have lunch together at the convention...so much fun!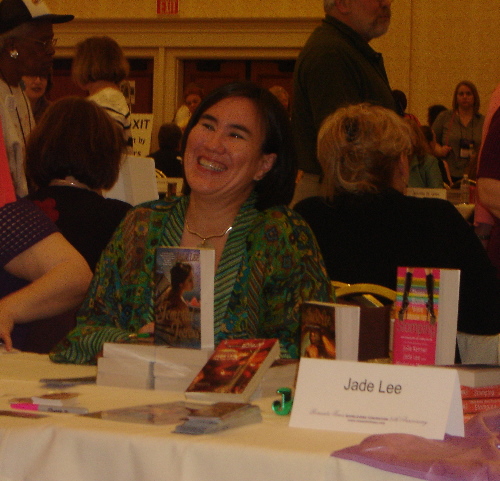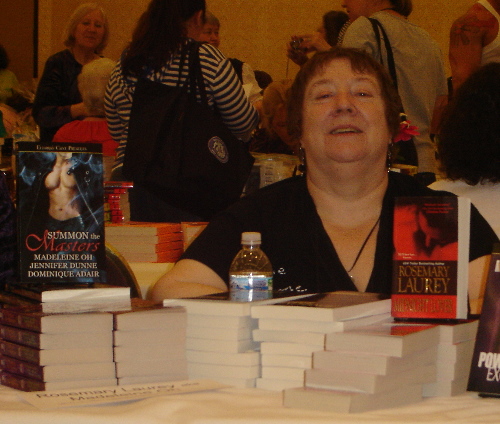 Across the aisle was, Rosemary Laurey, a great lady and friend...and Jade Lee, a new friend. Hanging with Jade is fun...she makes me look really sane and quiet! LOL Sorry the pics are a bit dark...across an aisle means not such a great flash!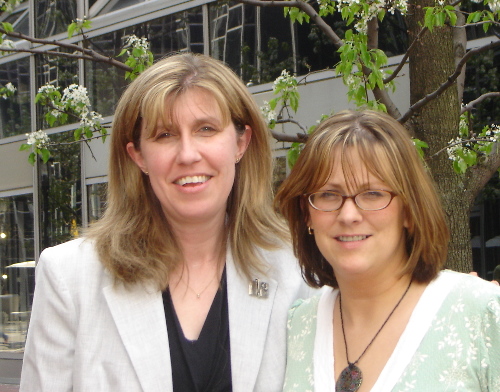 Rae is one of the great hosts at eHarlequin.com...as well as a good friend!
If you scan down to the NINC conference, there's a pic of me and PW Blogger, Barbara Vey. I had a chance to hang with her again at RT. And we both met Morgan and her husband Jamel. Now, I didn't have my camera, and so I didn't get a pic, but Barbara did. Go visit two of my new favorite people at Barbara's blog!
April '08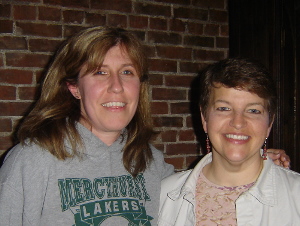 You might not have realized that Erie, PA was a hotspot for writers, but it is. Here I am with Gayle Callen at Molly Branigan's, one of my favorite restaurants in town. Her brother and my husband were friends, and went to school together. She's moved out of town, but still comes back frequently. She was in an ice skating expo here the day of this pic!
Novelist Inc Conference in NYC, March '08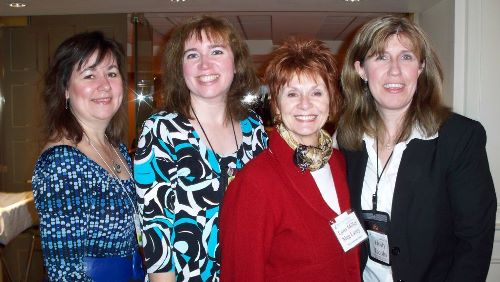 CH Admirand,
Susan Gable,
Lynn Miller (Meg Lacey),
and me...some of Novelist Inc's conference comm. members.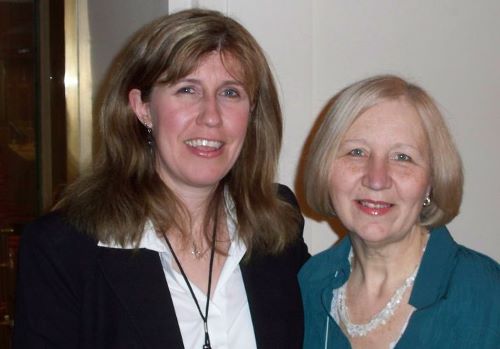 This is me and Barbara Vey. You may have read her Publisher Weekly blog. If you haven't, do. She's a wonderful supporter of books...and just an all-around wonderful lady!
After years of hanging out with them, I'm finally a SuperRomance author, so I get to be in the pic!!! Let's go left to right, front to back.
Kathryn Shay, Linda Barrett, Cindi Myers, Judith Arnold, Debra Salonen, ?, Susan Gable, me, KN Casper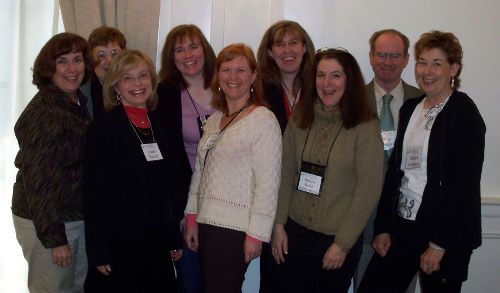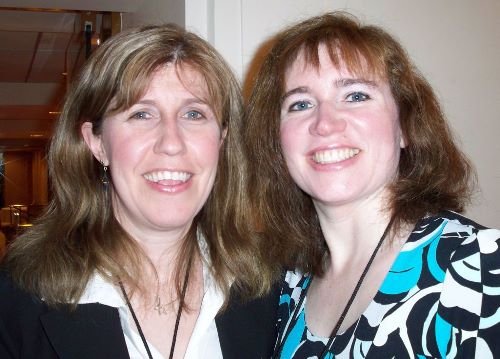 Uh, I look a bit off in this pic, but that's me with buddy Susan Gable. You might start to see a trend...lots of us together. There's three reasons for that...she lives in Erie, too, and she's a fantastic friend, as well as a great writer!!
February 2008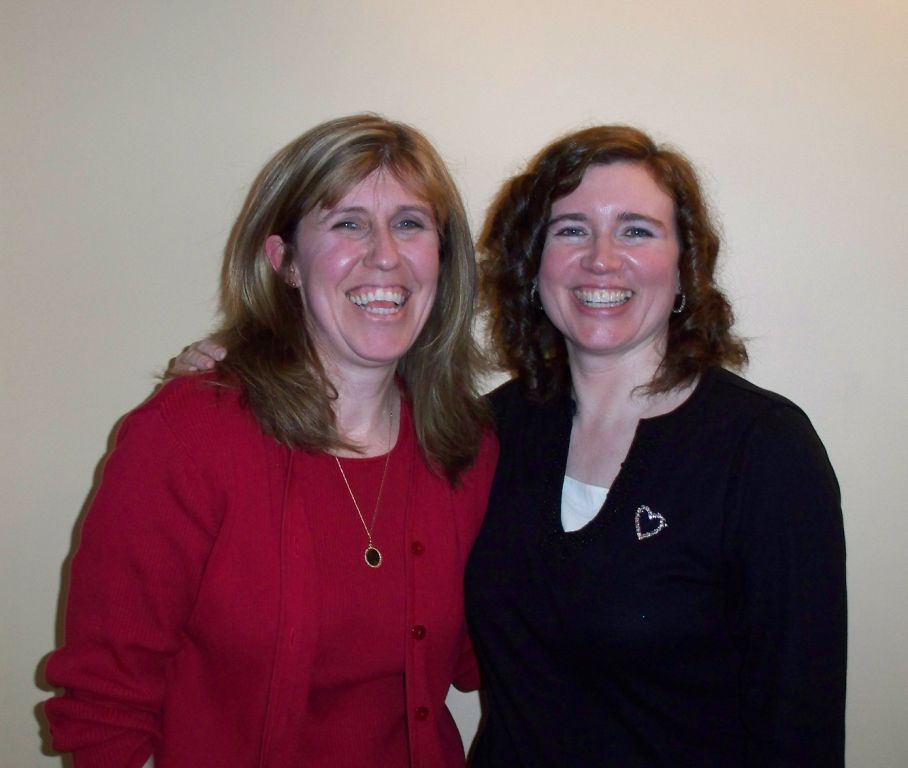 Holly and Susan Gable at an Erie Valentine's Tea. It was a horribly snowy day, yet the ladies still came out to see Susan and I, and enjoy the tea. (And wow, the food was great and the teapots and cups were beautiful!)
Visit previous years' pictures